Invention Ideas
No inventor can succeed alone
It's hard to succeed with a new concept. It's doubly hard if what you have is dramatically different. You'll come up against many doubters.
"There is no reason anyone would want a computer in their home."
Ken Olson, president, chairman and founder of Digital Equipment Corp. 1977
You need the help of innovative technology experts. You need people who can:
open doors for you
protect your idea
carry our relevant market research and provide you with market intelligence and insights into market trends
build you a product prototype (including software prototypes and 3-D models for physical products)
provide you with the necessary business savvy
provide you with objective feedback
put you into touch with potential investors
improve your idea or technology
persuade and sell your idea or technology
show you how to keep your costs down
keep your feet on the ground yet also encourage you to keep going until you succeed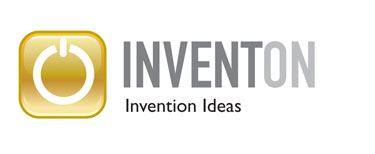 INVENTON is our service for product inventors, technology innovators and pioneering entrepreneurs which takes advantage of our MultipleMind Method.

For best part of the last decade and a half our people have been helping entrepreneurs, innovators and inventors in their efforts to bring their ideas to market.
"Ten years on, we are a growing and profitable company with 19 staff. I would say that your greatest strength is your ability to look at ideas and find the markets to support their fruition. You helped us to research the market, find the challenges and opportunities and supported us in developing the strategy to follow through."
Elaine Bousfield - Founder and Managing Director of the
pioneering online counselling company, Xenzone

We can if you have:
developed a new technology or product; or
have an idea for a new technology or product that you are convinced can work
We can get things moving for you.